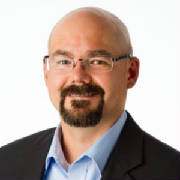 John McComb, Signature Packaging Engineer
Signature Brands, Ocala, Florida:
"Pete Nye and Quality Search were a real pleasure to work with in my search for a new position. Pete made sure I had all of the information necessary to make the best decision for my career. He was on my side from the start, and was a real advocate for me in every step of the process. From the initial interview to salary negotiations he kept me well informed, and was very easy to reach when I did have questions for him. His recommendations and suggestions throughout the entire recruiting process were critical in making me the best candidate I could be. I cannot thank Pete enough for the time and effort he put forth, to find the right position for me. I would highly recommend Pete and Quality Search to anyone looking for a position in Packaging."